New Clue in 19 Year-Old Cold Case
On the second day of 1999, Mikelle Biggs went missing in Mesa, Arizona. 1999 has an upside down 666


This past week, way up in Wisconsin, a one dollar bill was found with a note that looks like it might be from the kidnapped girl.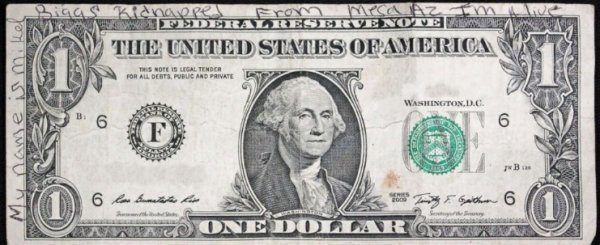 From the date of her disappearance to the date of this news story: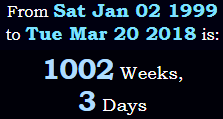 The story was published last night, March 20th, written 3/20 here in the States. The 32nd prime number is 131

The date is written internationally as 20/3. It's said the dollar bill was used to buy a box of Girl Scout cookies.


March 20th is the 79th day of the year

79 is the 22nd prime number:


It's interesting that this is primarily in the news today, March 21st. Internationally, this date is written as 21/3

But in the U.S., the date is written 3/21

---


67 is the 19th prime number. According to the article, the dollar bill with the note was actually used back on March 14th, a date with 19 numerology

This news story from March 20th comes 19 years after Biggs' kidnapping.


---
The name "Mikelle" has some hoax codes. 13 is one of the main ones.


The 13th prime number is 41

The 13th triangular number is 91


113, the number of mainstream deception
"Mikelle" = 139 (English Extended)

It's also been 7,017 days since her kidnapping

7 × 17 = 119