Jimmy Graham Signs w/ Green Bay Packers
Jimmy Graham has full birth numerology of 140:


"Graham" = 48 (English Ordinal)
"Circle" = 48 (Jewish Ordinal)

11 × 8 = 88
"Eighty-eight" = 118 (Jewish Ordinal)

The number 88 represents the circle:



Jimmy Graham has 69 career touchdowns at the time of his signing with the:

Jimmy Graham was wearing #88 for the Seattle Seahawks. He signed with the Packers 8 months, 8 days before his 32nd birthday.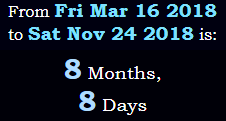 8 + 8 + 8 + 8 = 32


This is also 3 months, 20 days after his birthday: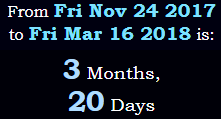 This same time span is also 112 days

---
Graham plays the Tight End position, abbreviated as TE

---
In Hebrew gematria:

Graham is making the move from:
where he played at a stadium nicknamed:

to the:

who play at:
This signing also falls 253 days before Graham's birthday

253 is the 22nd triangular number. 22 guys on the field during a football game…Graham also has this number in his birth numerology:


---
Will this be Graham's final destination in the NFL?

179 is the 41st prime number. He'll be playing in:

Catching passes from: