Jim Varney – Lung Cancer Victim
h/t to Sam and his post on The Hidden Well regarding Jim Varney, reminding me to complete a post on him.
I looked at his death a while ago and found some interesting things, but didn't have a blog at the time and didn't feel like going through all the work of making a PowerPoint.
Varney was born in Lexington, KY in 1949 on June 15th, the date written internationally as 15/6.



"James" = 33 (Reverse Full Reduction)
His initials – "J.A.V." = 33 (English Ordinal)
The 33rd prime number is 137.




---
He was known for playing the character Ernest P. Worrell in many films.




200 is part of the Time / Beast riddle. You can think of 200 as 2 sets of 00, or four circles, like 88. That number gets its own mini-slide.
---
In gematria, eclipses have a lot of overlap with circles, which is logical, considering an eclipse is the intersection of the two largest circles in the sky.
"Circles" = 69 (English Ordinal)
"Eclipse" = 69 (English Ordinal)
"Eclipse" = 120 (Reverse Ordinal)
"Circle" = 120 (Jewish)


His date of birth had a life lesson number of 44.


---
One more look at his place of birth:

229 is the 50th prime number.

Jim Varney died 240 days after his 50th birthday.

Measuring instead to his next birthday:


Measuring from his death to the second Great American total solar eclipse:

126 minutes is 2:06


126 days is also a span of 4 months, 6 days.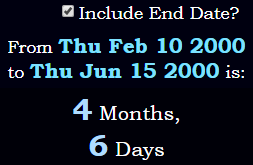 ---
The simplest equation to get a close approximation of pi is 22 ÷ 7. If you reverse the equation to 7 ÷ 22, you get 0.318…


The 318th prime number is 2111. Measuring from Varney's death to the first Great American total solar eclipse: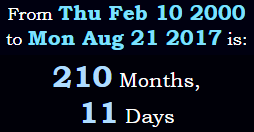 He died in White House, Tennessee.

---
If you're familiar with any of my work, you may have caught wind of the fact that 1331 is my favorite number. It has everything to do with solar eclipses, as I explained in this post.

So doesn't that make THIS interesting:


BONUS:
---
The 1260-week measurement shown above also equates to just one day shy of 290 months.

See more on why 290 is significant.
"Total eclipse" = 130 (Jewish Ordinal)
13×13 = 169
"Jim Varney" = 169 (Francis Bacon)
"Varney" = 169 (Franc Baconis)
---
He was born in "Lexington, Kentucky" = 2309 (English Extended)
And died in "White House, Tennessee" = 239 (English Ordinal)
"White House, TN" = 1515 (Jewish)
"Thirteen" = 1515 (Squares)
"Thirty-three" = 1515 (English Extended)