Death of Leandro De Niro Rodriguez – "Sacrifice" Code
See my first post on this story before continuing.
De Niro has matching gematria with Death, Fentanyl and Murder.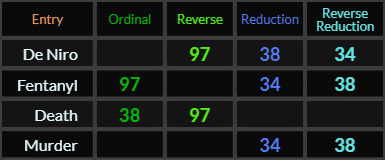 ---
"Sacrifice"
Leandro De Niro shares 73 gematria with his grandfather Robert De Niro and Solar eclipse.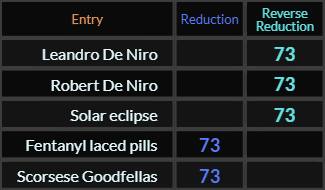 News of his death first broke on

7/3
This is another common number of Sacrifice.

---
Goodfellas by Scorsese was released on 19/9 of 1990.

199 is the 46th Prime number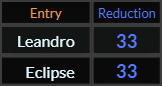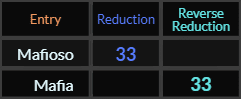 The 33rd Prime number is 137
Goodfellas was released on a date with Primary numerology of 137: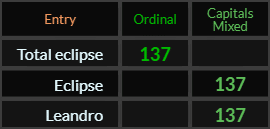 ---
"Ritual Human Sacrifice"


The young actor was born on 6/25, matching the Standard value of Human sacrifice.

---
Leandro De Niro also has matching 388 gematria with Sacrifice.



Henry Hill's initials were
H.H.

or 8-8

---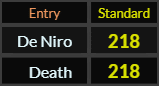 Martin Scorsese was 79 years old when Ray Liotta died. Henry Hill was born on a date with Primary numerology of 79:

Robert De Niro recently fathered another child for some reason at his ripe old age. His contemporary Al Pacino also became a father again last month at age 83.