Ron DeSantis to Announce Presidential Run in Chat With Elon Musk

Today is May 23rd, written 5/23
Ron DeSantis will be challenging candidate Donald Trump for the Republican nomination. His announcement is being made during an event with Elon Musk.



Today's date can also be written as 23/5/2023.

Not only does the name Ronald rhyme with Donald, but their names are a Supermatch in the base ciphers.

---
Twitter
Why would the governor of Florida use Twitter to make his announcement?

Elon Reeve Musk has matching 124 gematria with both Twitter and Twitter.com.

He was even born on a date with Primary numerology of 124:

Today's date is May 23rd, which has matching gematria with Ronald Dion DeSantis and Twitter.

---
A New "President"?

Today is exactly 228 weeks after DeSantis became the governor of Florida, and a span of 533 days before the United States of America elects its next President:


---

Ron DeSantis wants to become the 47th president in the history of the United States.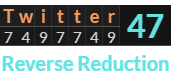 The event is being held on Twitter. Recall how Trump was known as the "Twitter" President.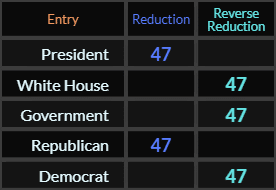 47 is the 15th Prime number
15 is a Supermatch with
Florida

Today has numerology of 15:



Election Day 2024 falls on 11/5


---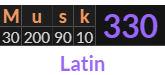 Twitter was founded on March 21st, which is exactly 3 weeks into the 3rd month of the year.

DeSantis is Florida's 46th governor. He will be trying to unseat Joe Biden, the 46th president. He is currently 44 years old.

---
Skull and Bones
Ron DeSantis was born on the 14th of September, or 14/9. He studied at Yale University, which is home to the Skull and Bones secret society.

This is the year 2023. The club uses a Skull and Crossbones and the number 322 on its emblem, and Yale turns 322 years old later this year.

Not only is Ron DeSantis 16,322 days old, but he's also 3 months, 22 days before his next birthday:

You also have to appreciate how Ronald Dion DeSantis has double gematria of 827, connecting to Florida in Squares.