Japanese Actress Who Did "Frozen" Dub Dies @ 35


She played the voice of Anna in the Japanese overdub of the movie Frozen.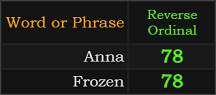 Sayaka Kanda died at age 35 on a date with 35 numerology:

The name Frozen reminds us of the cold…just like the word "Winter."
---
Winter Solstice

The Japanese actress from Disney's Frozen died on a date with Primary numerology of 71:



Sayaka Kanda died during Saturnalia, which produces a 73 like her name and Winter.

News of her death was not published until December 20th, a date with 73 numerology:

---
Sayaka was set to play in a musical production of Galaxy Express 999.

She was the daughter of pop singer Seiko Matsuda.

Seiko is 59 years (or exactly 3119 weeks) old:

3119 is the 444th Prime number

"Disney's Frozen" = 1319
---
Eclipse Code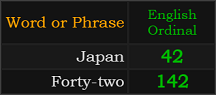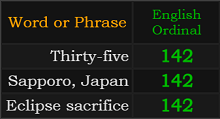 Kanda died of a Fall at age 35 in Sapporo, Japan, 133 days before the next solar eclipse. (1331 is the ultimate eclipse number):


Total solar eclipse sums to 280 in Hebrew.