"310" Riddles in This Week's NFL Games
On Sunday, I made this post on the death of NFL Hall of Famer Curley Culp, who was born on 3/10 in Yuma, reminding us of the film 3:10 to Yuma. At the end of that post, I suggested his death may be connected to the upcoming Buccaneers game because Tom Brady was set to make his 310th regular season start. He had just come off a 30-10 win, and scored 31 points to beat Curley Culp's Chiefs in last year's Super Bowl.

As it turns out, I was definitely on to this riddle. Brady's Bucs went toe-to-toe with the Indianapolis Colts, who had a total of 563 franchise wins coming into the game. The game had a score of 31-31 until the final minute.
Curley Culp, who was born in Yuma and would go on to win Super Bowl Four with the Chiefs, died of Stage Four cancer in '21.

The Buccaneers have a running back named Leonard Fournette: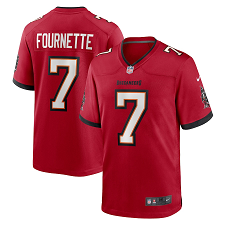 Fournette scored Four touchdowns
The name Fournette is a lot like the number Fourteen.


---
Area Code 310
That wasn't the only 310 riddle in Sunday's games. Consider how Area code 310 is in Los Angeles: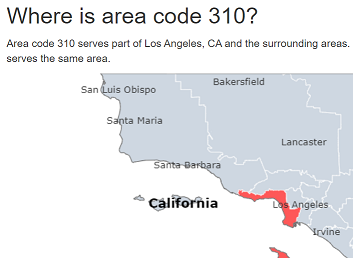 Area code 310 was split just one day before Super Bowl 31.
That happened in January of '97. This weekend's featured matchup on FOX between the Packers and Rams was the 97th all-time meeting between the two teams. In '97, fashion designer Gianni Versace was killed outside of his home.
Why is that relevant? Just before kickoff between Green Bay and LA, news broke of the death of fashion designer Virgil Abloh at the age of 41. This is a significant number to Green Bay, whose quarterback Rodgers was born exactly 4 years, 1 month after his head coach.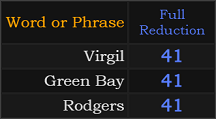 ---
Green Bay is in Wisconsin, which is home to the Bucks, who just won the NBA Championship this past summer. Their star player is Giannis, which is very similar to the name Gianni. On top of that, the name Versace has perfect base overlap with Packers.


Remarkably, Gianni Versace shares a December 2nd birthday with Aaron Rodgers and his star running back, Aaron Jones:

Rodgers is currently 37 years old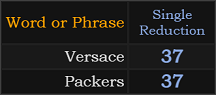 37 stands out for another reason – the Packers entered the game with 777 franchise wins in the regular season, which is of course 3 7's.