Kathy Griffin Reveals Cancer Diagnosis

This story about Kathleen Griffin made headlines on a date with Primary numerology of 51, which was August 2nd, or 8/2: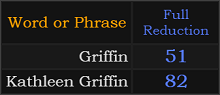 ---
Eclipse Riddle
Make no mistake about it – this story is a classic, 100% tribute to the two Great American Total Solar Eclipses.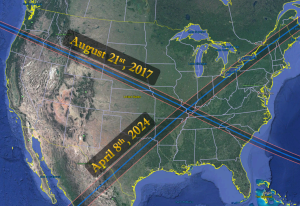 The name Griffin has matching gematria with Eclipse. Her full name has matching gematria with Total solar eclipse.


In 2017, America had its first coast-to-coast total eclipse in America in 99 years. In 2024, there will be a second total eclipse on the 99th day of the year. In March of 2020, Kathy Griffin's mother Maggie passed away at the age of 99.
Maggie Griffin died 134 days after the birthday of Kathy Griffin, and 134 weeks after the first Great American Solar eclipse:



Yesterday's news fell 503 days after the death of her mother:


---
Great American Eclipses
Griffin's Lung cancer diagnosis fell exactly 206 weeks after the first Great American Eclipse, and 980 days before the second:


A major eclipse number is 666
666 minutes =

11:06


"Kathy Griffin" = 1106
666 × 2 = 1332
The ultimate eclipse number is 1331
The news came out on a date with 13 / 31 numerology:

---
Lunar Eclipse
Kathy Griffin was born on November 4th, or 11/4, which syncs up with her gematria. Notice the matching 804 with Total lunar eclipse as well.

News of her diagnosis was published 68 days after this year's Total lunar eclipse: