ZZ Top Bassist Dusty Hill Dies @ 72

Dusty Hill was the bassist for ZZ Top.
While the band was famous for a number of decades, no performance put them in the world's spotlight more than their halftime gig at Super Bowl XXXI: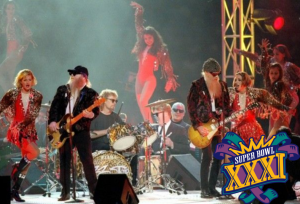 Super Bowl XXXI was the only championship for Green Bay Packers' quarterback Brett Favre, who was born in '69, the same year ZZ Top was formed. Hill's death on a date with numerology of 56 may be a riddle connected the next NFL championship, Super Bowl LVI, or 56:



Super Bowl XXXI finished with a total of 56 points:

---
Dusty Hill's full name has matching gematria with Super Bowl Fifty-Six, current Packers QB Aaron Charles Rodgers, and Brett Lorenzo Favre.

Back in 2008, Brett Favre retired from the Packers, only to try returning to the team later that summer. The team denied his comeback and went ahead with Aaron Rodgers as their starter.
Comically, 2008 was the same year Britney Spears was placed into conservatorship. Aaron Rodgers' drama with the Packers 13 years later occurred at the same time Spears was fighting for her freedom. Both Rodgers and Spears have the same birthday and Ordinal gematria.
Rodgers' career record is currently 126–63, connecting him to the ol' "Gunslinger" Brett Favre.



I find it interesting that Favre will be 52 years old for the Super Bowl in 2022.

---
Randall Cobb

Super Bowl LVI will be played on a date with Primary numerology of 57:

On the same day we learned about Dusty Hill's death, the Packers made a trade to bring wide receiver Randall Cobb back to the team. Both last names sum to 57.

Both men's full names also share the same Ordinal gematria.

Dusty Hill was born on the 139th day of '49:
Randall Cobb has Primary birth numerology of 139 and 49:



139 is the 34th Prime number


---
Super Bowl XXXI Riddle
Rodgers' next regular season victory will be the 127th of his career.

127 is the 31st Prime number
Super Bowl Thirty-one has Satanic gematria of 895.


Aaron Rodgers had just returned to the Packers within a day of Hill's death. Rodgers' full name has 895 gematria.


This is a number connected to Thirty-three, a primary number of Ritual human sacrifice.

Hill had left the band a week prior to his death due to problems with his Hip.

The name Joseph Hill sums to 156 like Thirty-three in Ordinal.

He died on the date leaving 156 days in the year:

156 is of course connected to the Eclipse code.


The 129th Prime number is

727


Hill may have died on

7/27


He was 72 years, 70 days old:

---
Birth Numerology


Dusty Hill had Primary birth numerology of 92, complimented by 73 and 28:

---
Packers also shares 44 gematria with their home field, Lambeau, as well as the number Fifty-six.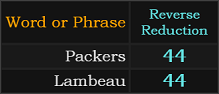 Super Bowl 56 will be played on the 44th day of the year:

Dusty Hill died 4 months, 4 days before Aaron Rodgers' birthday, a span of 44 days after the birthday of Super Bowl XXXI winning coach Mike Holmgren, and 15244 days after current coach Matt LaFleur was born: