Blue Jackets Goalie Matiss Kivlenieks Dies @ 24

The Blue Jackets' logo features the red, white, and blue flag of Ohio. Last night, a goalie from the team died in a fireworks accident on July 4th, which is of course a celebration of Independence in America, whose flag also has Stars and Stripes.


He died 202 days (or 203 with the end date) after the most recent Total solar eclipse:


Kivlenieks' death was also a span of exactly 22 weeks (or 153 days) before the next Total solar eclipse:


---
Lunar Eclipse Riddle
In Sumerian, Stars and Stripes has gematria of 1218.

Matiss Kivlenieks died during the time of Cancer, the only sign ruled by the Moon. We are currently in lunar phase #1218, which happens to be the Latin gematria of his common name:


The last Full Moon before Lunation #1218 featured a Total lunar eclipse.

---
The number 108 is particularly significant to lunar eclipses:

Matiss Kivlenieks died 1 month, 8 days after that Total lunar eclipse, and 10 months, 8 days after his birthday:


Including the end date, or measuring to the date of today's news, these measurements come out to 1 month 9 days and 10 months, 9 days. Matiss played for the Blue Jackets.

---


The 45th Prime number is 197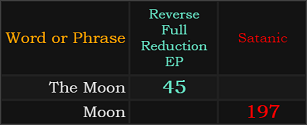 Today is July 5th, written 5/7 internationally. Our Moon has a 57° range of declination.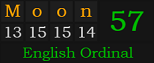 ---
Fireworks
Matiss was born on the 239th day of a leap year:

239 is the 52nd Prime number
The date of the Goaltender's death from a Fireworks accident had Primary numerology of 52:




Notice how Fireworks has matching 880 gematria with Columbus Blue Jackets.

---
"Sacrifice" Code
The name Kivlenieks also has Ordinal gematria of 117, appropriate for a team from Ohio, the Buckeye state.

The Blue Jackets play their home games in Columbus, Ohio. Kivlenieks, a Latvian Goaltender, died on the 4th of July, written 4/7 internationally.




The 47th Prime number is 211

The 211th Prime number is 1297

---
Miscellaneous
This might be a stretch but I couldn't help documenting it. Check out this other 211 in Ordinal:

The 76th Prime number is 383