Pedestrian Bridge Collapses Over I-295 in Washington, D.C.


The date of this incident in Washington, District of Columbia, the capital of 50-state America, had Standard numerology of 50 and 14:


The 50th Prime number is 229


Up until last year, this was an important number to the city of Washington's football team.

The 229th verse of Revelation reveals the number of the Beast.
---
Total Eclipse Riddle
Today has Primary numerology of 70:

The bridge collapsed over Interstate 295.


Washington D.C.'s mayor is Muriel Bowser.

The city of Washington, D.C. has matching gematria with Total eclipse.

Today is the date leaving 191 days in the year:



I surmise that the Jesuit emblem is symbolic of a total solar eclipse.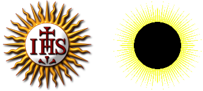 ---
666 / "Number of the Beast" Riddle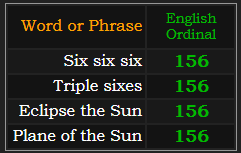 This is the Ordinal value of Pedestrian bridge.

666 is the 36th Triangular number


Sadly, CNN would not indulge me.

---
Today is the 174th day of the year:



See my post on the deadly bridge collapse in Genoa, Italy back in 2018.
Earlier that year, another pedestrian bridge collapsed at FIU University, which of course was also by the numbers. This pedestrian bridge in D.C. collapsed a span of 1197 days, or 3 years, 101 days later:


---
McAfee Connection
The other major news story I made a post on today was about the death of John McAfee, which appeared to be connected to Pat McAfee, who recently started a commentary role on WWE Smackdown.
McAfee was a punter for the "Indianapolis Colts" = 75, "Indianapolis" = 75. John McAfee died at the age of 75.

239 is the 52nd Prime number
Pat McAfee, whose birthday is May 2nd, or 5/2, has Primary birth numerology of 113:


Today is 52 days after McAfee's birthday:

The deal was first announced on a date with Primary numerology of 52:

Today has alternate numerology of 52:

Intel Corporation is 52 years old: