Scottie Pippen's Oldest Son Dies @ 33

The constellation representing a Bull is Taurus. This was the first day of Taurus.
Today marks the one-year anniversary of the release of the miniseries The Last Dance, which documented the last season Scottie Pippen played with Michael Jordan. See my post on the numerology of that show.

News of the death of longtime Chicago Bulls forward Scottie Pippen's oldest son made headlines on a date with Primary numerology of 64:


The 64th Prime number is

311


Scottie's son was named
Antron

---
Today is 4/19
419 is the 81st Prime number
This news fell on the same date as the Ingenuity flight on Mars.

---
Crucifixion Code
In 1993, Michael Jordan's father was murdered in an event that was strongly-linked to the numerology found in the story of the crucifixion.
Scottie Pippen was born on

9/25

Today, we learned that the oldest son of died at the age of 33.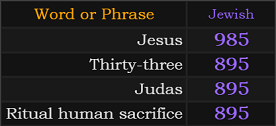 This is the number that Pippen wore throughout his career, most of which was spent with the Bulls: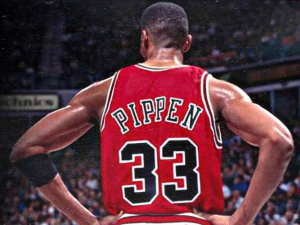 Notice how Pippen has matching 303 gematria with Michael Jordan's dad.


"Jesus" = 11. Today is 10133 days after the death of Michael Jordan's father.
The Crucifixion of Jesus Christ is said to have occurred in 33 A.D. when Jesus was 33 years old:

Michael Jordan was in the news today, for a seemingly random story about a Credit Card of his that was sold at an auction in 2012:


Credit Card – C.C. or

3-3


$

3,000

?

Antron Pippen is Scottie's only son with his first wife, Karen McCollum.

---
The Bulls were led to their six championships by Phil Jackson.



---
666 Coding
33 is connected to 666

Michael Jordan's dad died 33 days after the Bulls' 3rd championship and 156 days after his birthday.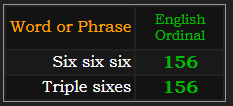 Scottie's son Antron was born the same year he was drafted – '87.

666 is

234

+ 432

---
Scottie's Life Lesson number is 55:




---
Lunar Eclipse Code

The one verse in Revelation that mentions both a solar and lunar eclipse sums to 1192:

This same verse has gematria of 526 and 2210:

On 5/26/2021, there will be a Total Lunar Eclipse.




---


666×3 = 1998, the year of that last title. This is the gematria of Michael Jordan's full name.