Fireman Dies in Blaze at "Evergreen" Court Living Center

In my last post, I mentioned how there is a big Evergreen theme in the media lately following a ship from Evergreen Marine getting stuck in the Suez Canal in a Jesuit eclipse ritual. Beverly Cleary's hometown has the Evergreen Aviation & Space Museum.
I saw a comment today alerting me to a fire at Evergreen Court, an assisted living center in New York, a state whose inhabitants should all probably think about moving out of. This fire, which resulted in the death of a Firefighter, occurred at 1 a.m. Tuesday morning, or 5 a.m. UTC, which was less than one hour before the Evergreen ship blocked the Suez Canal.



Both incidents occurred on 3/23, the date leaving 283 days in the year:


---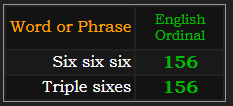 The 156th Prime number is 911

Evergreen Marine was founded in '68, the same year the World Trade Center construction began, and when 9-1-1 became the emergency dialing code.
---
The gematria of Assisted living center even connects to 666, which has been all the rage since the solstice. Consider how 234+432 = 666.

666 is the 36th Triangular number
Half of 666 is 333, matching the Ordinal value of the facility's name.

---
The name of the firefighter, Jared Lloyd, syncs up with Spring Valley, the city he died protecting.

Jared met his Death in a Fire.