Anthony Fauci Gets Buried on Fox News Front Page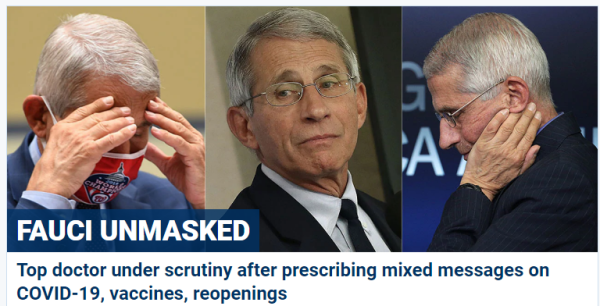 Coronavirus was declared a national emergency by Donald Trump on a date with Primary numerology of 56:





---
Today is the 54th day of the year:

Coronavirus was declared to be a pandemic by the World Health Organization on a date with Primary numerology of 54:


Satanic gematria is important to this particular riddle, as it is the cipher constructed around the number 666.

---
These questions about Fauci's handling of corona were printed on a date with Primary numerology of 66:


This riddle is also connected to the number of the Beast, or 666, which is revealed in the 66th book of the Bible, Revelation.

66 is the 11th Triangular number, syncing up with Fauci's full name.

Recall how the WHO declared a pandemic on March 11th, or 3/11. Today is the date leaving 311 days in the year. In that Jewish cipher, The Beast sums to 311:


It also has Standard numerology of 46:

Fauci has been the Chief Medical Advisor for the 46th President for 4 weeks, 6 days.
He turned 80 years old on Christmas Eve.


Today is February 23rd, or 23/2.
---
Anthony Fauci is the director of NIAID, which has some related numbers as well.


Worth noting that tomorrow is February 24th, written 2/24. Anthony Stephen Fauci is the second Chief Medical Advisor to the President – the first was Ronny Lynn Jackson.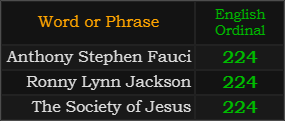 666 days on the calendar is 95 weeks, a fact attributed in gematria.

Fauci has Primary birth numerology of 95: