"King" Theme Continues as Kevin King Blows Packer Game
After a year where everyone was told to stay in their HOMES, the Tampa Bay Buccaneers will become the first team to play the Super Bowl in their HOME stadium.
If you saw Sunday's NFC Championship game between the Buccaneers and Packers, you probably noticed a historically-bad performance by Packers' cornerback Kevin King.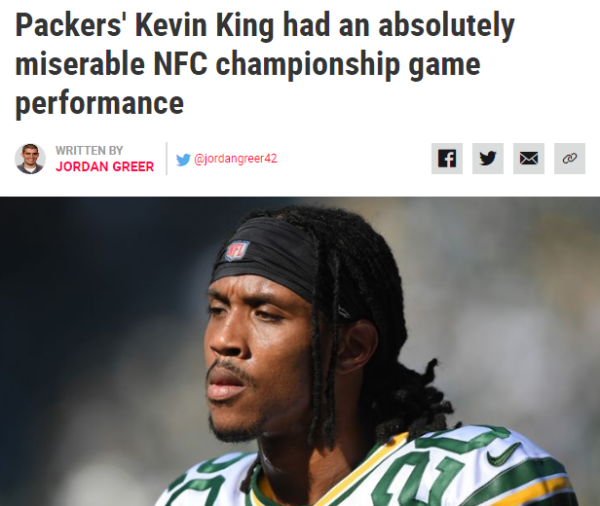 It started on the Buccaneers' opening drive when Mike Evans made a pretty easy grab over King in the end zone for the first points of the game. Things got really ugly at the end of the first half when King inexplicably allowed Scotty Miller to run past him for a 39-yard touchdown with almost no time on the clock. The trifecta of terrible plays ended with a pass interference penalty on the final drive that allowed Tampa's offense to seal the game.
---
Kevin KING blew the game one day after Larry KING died, which was just one day after the death of the home run KING, who played in the state of Wisconsin, the same state as the Packers.



Hank Aaron died in Atlanta, Georgia two days after the man who drafted Aaron Rodgers died in Atlanta, Texas. See my video on those stories.
Kevin King's middle name is Charles. That's the same middle name as Aaron Rodgers. Last week, the Packers defeated the LA Rams, whose #1 defense is led by Aaron Charles Donald. It's also the middle name of Bruce Arians, the coach of the Buccaneers.
I am expecting Prince Charles to become the King very soon.

The date of the game had Primary numerology of 66:



King prevented Green Bay, led Rodgers and 41-year old coach Matt LaFleur, from making the Super Bowl.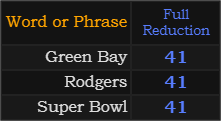 The 41st Prime number is 179


---
Kevin King was a span of 102 days before his birthday, and 264 days after his last birthday:


Sadly, 102 continues to be a number stamped into negative stories about black men.

---
King's full name matches pass interference, the penalty he committed to end the game.

Ironically, King's birthday is May 5th, or 5/5, and his performance kept the Packers from advancing to Super Bowl 55.
---
Kevin Charles King…Prince Charles will become the King after Queen Elizabeth II dies.