Alexandria Ocasio-Cortez Streams on Twitch

Alexandria Ocasio-Cortez was born on the 13th of October, the date written 13/10.

She was born in '89, making her Primary birth numerology 131:


---
Of course, 1331 might be the most important number with the current Covid agenda. The number is just one shy of 666×2. Covid-19 began 666 years after Black Death ended.
AOC's Ordinal gematria lines up with 666 in Jewish:

She represents the state of New York.

She represents the Fourteenth District, which has an upside-down 666 in its Reduction gematria:

The game she played on Twitch was called Among Us.

6+6+6 = 18. Among Us was released in the year '18 on the 15th of June, or 15/6.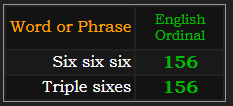 ---
"Twitch" Coding
Ocasio-Cortez's birthday leaves 79 days in the year, and she had Standard birth numerology of 112:





---
Ocasio-Cortez was sworn into office on 1/03/19: