"Dreadhead Cowboy" Rides Horse on Chicago's Dan Ryan

This story took place on a date with Primary numerology of 70, ideal for the Dreadhead Cowboy to ride his horse: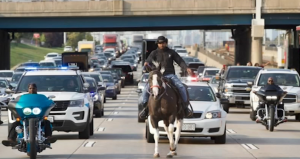 The Dreadhead Cowboy, also known by his real name of Adam Hollingsworth, had previously worked with Chicago mayor Lori Lightfoot to help bring attention to the census.

This post will examine how this was a total eclipse ritual.

---
Appropriately, 70 has matching gematria with cowboy and Dan Ryan Expressway.

---
Lightfoot's Eclipse Riddle
The name Dreadhead Cowboy also has matching 133 Ordinal gematria with the man the expressway is named after, Daniel B. Ryan Jr.

Recall how 133 sums to 1331, the ultimate eclipse number. Lightfoot's full name has 103 / 301 gematria in Reverse:




---
That 2017 Great American Eclipse was on the 233rd day of the year:

The word horse has matching 233 gematria with 1331.



---


Notice how Dan Ryan died on April 8th, or 8/4. The Dan Ryan Expressway is part of Interstate 290.

Lori Lightfoot was born on August 4th, the other date written 8/4 or 4/8.

Not only was this story 84 days before the 2020 total eclipse, but April 8th That's the date of the 2024 total solar eclipse that passes over the United States: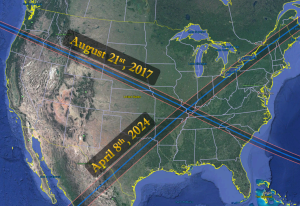 ---
Interstate 290
The 1331 eclipse points us to a riddle involving the crucifixion of Jesus the Messiah.

As shown in my post on 1331, there is a connection to the number 29.

1889 is the 290th Prime number

The names Jesus and Christ both have 29 gematria.



The Dan Ryan Expressway is the name for a spur of Interstate 290. Notice how 290 has Ordinal gematria of 219, like the date of this news story, 21/9.

Two ninety has matching Ordinal gematria with Chicago, Illinois, which syncs up with Adam Hollingsworth. Furthermore, the 46th Prime number is 199.




---
Miscellaneous
Notice how the police were called about the horse at 4:20 pm:


Dividing the diameter of the Moon by the diameter of the Earth yields 0.272…