Austin Dillon's 2015 Crash at Daytona
In 2001, Dale Earnhardt Sr. died after a crash that occurred on the final lap of the Daytona 500 at the Daytona International Speedway. After colliding with the wall, his #3 car came to rest on the infield of the track:

In 2015, Austin Dillon, who also drove the #3 car, got the worst of a multi-car wreck that also occurred on the final lap at Daytona International Speedway, this time during the Coke Zero 400, which happened to be won by Earnhardt's son, Dale Earnhardt Jr.: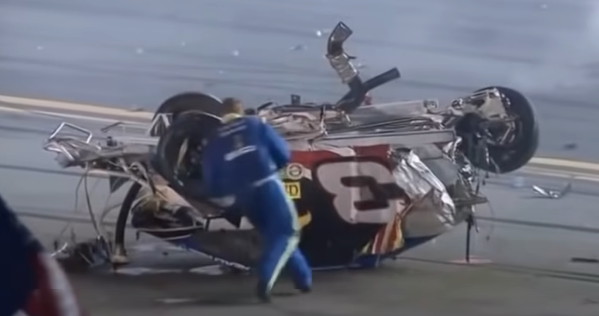 Although Dillon's car looks far worse off than Earnhardt Sr.'s, Dillon not only survived the wreck, but even walked off under his own power.
Let's take a look at how this happened by the numbers. First, consider how both their cars sported the number #3.



Dale Earnhardt Jr. and Austin Dillon started the race at #1 and #2 on the pole. This also happened to be NASCAR legend Jeff Gordon's final race at Daytona.
---
Austin Dillon sums to 150.
This race occurred in the year '15. Dale Earnhardt Sr. was born in the year '51.

The 2015 Coke Zero 400 was held on July 5th, the date written 7/5.


July 5th can also be written 5/7. The race did not begin until shortly before midnight, meaning it ended during the early hours of July 6th, written 6/7. Notice how Dale Earnhardt sums to 57, but 67 with either Sr. or Jr. after it: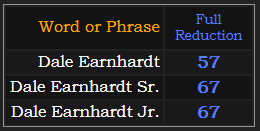 The 57th Prime number is 269
Earnhardt Jr. was 269 days after his birthday and 96 days before his next:


---
On the date of the Coke Zero 400, Dale Earnhardt Sr. would have been 23,444 days old: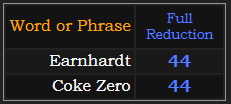 257 is the 55th Prime number

---
This Post By the Numbers?

My full name has gematric overlap with the full name of both Earnhardts:



---
Bonus
With Dale Earnhardt Sr. dying in '01 on 2/18, one could argue that this date is found in Austin Dillon's Trigonal gematria:

His full name shares 148 gematria with Dale Earnhardt Sr.