Karl Marx Born on Same Date as Annular Eclipse
(Thanks to reader bonelessrocker for this lead)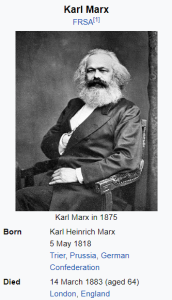 Karl Marx was born on 5/5, the same date as this ring of fire eclipse, which lasted a maximum of 5:05. Its path traveled over the Holy Land: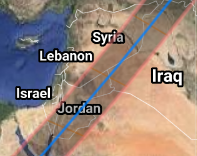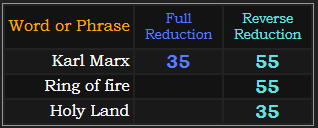 His death fell on March 14th, or Pi Day.

---
5/5 is the 125th day of the year. This type of eclipse is also called an annular solar eclipse:



Karl Marx sums to 98 in Ordinal, matching his full name in Reverse Reduction. This is the value of annular solar eclipse with the S Exception.



---
Annular and Karl Marx both have 522 gematria.


In Reverse, Karl Marx sums to 118, the Reduction value of Annular solar eclipse.


He was born in 1818, and his death fell on a date with Primary numerology of 118:


Notice the date of 3/14, which was a span of 314 days after his birthday: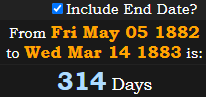 3:14 is 194 minutes.

His death was in 1883.

---
Ring of fire sums to 107 in the alphabetic order, the same as socialist.