Pakistan Airlines Flight 8303 Crashes in Karachi

This crash is heavily-connected to the sacrifice code. Today has Primary numerology of 67: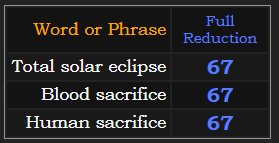 Pakistan International Airlines was founded on October 29th, 1946, meaning that as of today, the company is 73 years, 206 days old: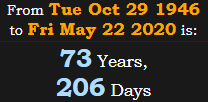 The site of the crash, Karachi, Pakistan, has matching gematria with eclipse sacrifice:

Furthermore, today is 22 weeks, 6 days before the airlines' next anniversary. It's also the 622nd day of President Arif Alvi's term.

---
"13 / 33" Sacrifice Code
Whenever we're talking about the sacrifice code, it usually always involves the number 33.

Pakistan International Airlines sums to 330:

The plane crashed in Karachi.

---
Another significant number of sacrifice is 13.




Flight PK8303 sums to 103. The 13th Prime number is 41.

The crash occurred a span of exactly 10 months, 3 weeks after the last total soalr eclipse, on a date with Reduced numerology of 13:
---
"99" Riddle
The number 13 is the only one with Ordinal gematria of 99.

The President of Pakistan is Arif Alvi, who is Pakistan's 13th President. He was sworn in on the date September 9th, written 9/9.
It's said that 99 passengers were on board:



Flight Number 8303


---
Today's date leaves 223 days in the year:



223 is the 48th Prime number

Last year's total eclipse fell on a date with 48 numerology, and it left 182 days on the calendar: