Roads Into Gallup, New Mexico Closed Due to Covid-19

Another federal drill has gone live, as a city in America has begun enforcing strict curfew regulations, furthering the totalitarian tiptoe towards treasonous tyranny.
Gallup, New Mexico is a town between Flagstaff and Albuquerque. Both Gallup and Gallup, NM have overlap with corona.

The number 666 has been all the rage with coronavirus. Corona is 6 letters and sums to 66. Gallup is situated on the famous Route 66.


In order to justify this extremely-unconstitutional lockdown, the state had to invoke its Riot Control Act.

6+6+6 = 18

---
The 66th Prime number is 317, which is LIE when flipped upside-down.
CNN put these digits in its headline.

---
Governor Grisham
The Governor of New Mexico is Michelle Lujan Grisham.

Gallup sums to 69 in Ordinal.

Grisham's emergency declaration was made 69 weeks into her term, during her 487th day in office:
487
is the
93
rd Prime number


---
Metonic Cycle Riddle
Grisham has closed the Roads into Gallup, New Mexico.



225 is the Jewish value of Meton.

Meton is the astronomer credited with discovering the Moon's Metonic cycle.

On the date of the declaration, Grisham was a span of 6 months, 8 days after her 60th birthday: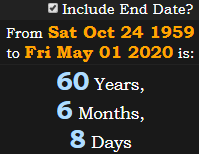 ---
The Metonic cycle is 19 years long. Grisham took office on the first day of '19. Her unprecedented actions in response to Covid-19 took place 190 days after her '19 birthday:

May 1st is the date that leaves 244 days in the year:

This is the Jewish gematria of nineteen.

---
Grisham's full name sums to 131 in Reverse Reduction.

131 is the 32nd Prime number
She's the 32nd Governor of New Mexico