Shootings in Hanau, Germany Kill 9



This active shooter named Tobias Rathjen attacked two different hookah lounges in Hanau, Germany on a date with 61 numerology:


The hookah lounges are also called shisha bars, which sums to 41 just like the date's Standard numerology:

---
Mayor Claus Kaminsky
The Mayor of Hanau is Claus Kaminsky.

The shootings were on 19/2. He was 22020 days old on the date of this news on 2/20/2020


He had been in office for 16 years, 3 months, 3 days when the shooting occurred: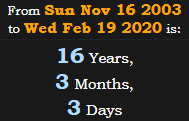 ---
Angela Merkel
The Chancellor of Germany is Angela Dorothea Merkel

She took office on November 22nd, 2005, which was 5202 days (or a span of 14 years, 90 days) before the shooting:


Merkel was 149 days before her birthday:


---
The 14 years stands out – the attack also had date numerology of 14


Angela Merkel, who was exactly 31 weeks after her birthday, sums to 104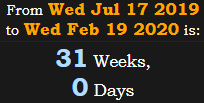 Also in Ordinal, shisha bars sums to 104. The phrase far-right extremist, which was quoted in the headline, also has this number:

Notice the 220 in Ordinal – the attacks occurred late at night on February 19th, meaning it made international headlines on February 20th, the date written 2/20. These numbers are also found in the name of Germany's Chancellor, Angela Merkel



February 19th was the 50th day of the year:
---
The Germany shooting was on the 19th day of the month.

The attack falls exactly 19 weeks after a synagogue shooting in Germany that occurred on the date 10/9/19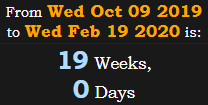 ---
2016 Munich Shootings
Germany celebrates Unity Day, its only national holiday, on October 3rd, written 10/3. 10 weeks, 3 days before 10/3 is July 22nd, which was the date of another mass shooting in Munich, Germany back in 2016: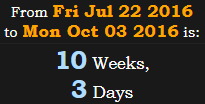 The number thirteen is the only one to sum to 99 in the alphabetic order:

The 2016 shootings claimed 9 victims. There were also 9 people killed in the two hookah lounges in yesterday's shootings, which fell 227 days before Unity Day:

The 2016 Munich shooting was on July 22nd, written 22/7 in Germany.

Most people are reading this news February 20th, which is a span of exactly 187 weeks (or 1309 days) after the Munich shootings:


Angela Merkel just turned 787 months old two days before the shooting:

Freemasons consider themselves Master Builders. 22 is the Master Builder number.

Most people are reading this news on 2/20/2020
The 22nd Triangular number is 253

The two culprits of the Munich and Hanau shootings both have the same gematria.