"Recess" Actor Jason Davis Dies @ 35

On the morning of February 16th, I posted a prediction on my Discord saying we should get a pretty decent eclipse riddle, which tends to reference a celebrity death. Click here to see my reasoning.
The passing of Jason Davis appears to be the riddle I saw coming. Jason Davis is not a very well-known actor, as his main claim to fame is the animated TV series Recess, where he played the voice of a character named Mikey Blumberg.
Why is this so interesting? Well there happens to be a man running for President right now by the name of Michael Bloomberg, the former Mayor of New York City.

The birthdays of Bloomberg and Davis are separated by 42 years:

Notice how Bloomberg was born in the year '42.
His birthday is February 14th, the date written 14/2.

Jason Davis died at the age of 35.

Davis was exactly 1,844 weeks old on the date of his death: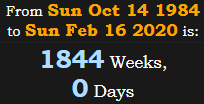 I point Freemasonry's numerology out because February 16th had Primary numerology of 58


Michael Bloomberg has Standard birth numerology of 58

Bloomberg announced his presidential campaign 84 days before Davis, who was born in '84, passed away.



---
Notice how Jason Davis has the same Reverse gematria as New York, New York.


Jason Davis sums to 33 in Reduction, just like eclipse, which shares Ordinal gematria with the show he starred in, Recess.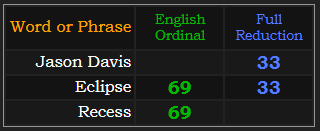 He died a span of 303 days before the next total eclipse: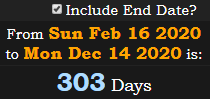 ---
More Bloomberg Numerology
In my reasoning for predicting an eclipse sacrifice, I pointed out how February 16th is the 47th day of the year:


The number forty-seven has matching gematria with Michael Rubens Bloomberg.


On Jason Davis's last full day alive, Bloomberg turned 4070 weeks old: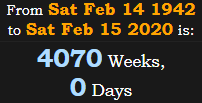 ---
Also in my "prediction" was that February 16th had numerology of 13

It was a span of exactly 130 weeks (or 909 days) after the Great American Eclipse:


Jason Davis was in his 12,909th day since birth when he died: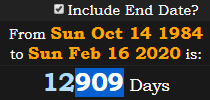 It was 103 days after the anniversary of the final episode of Recess:

13 squared is 169, the number of days between the show's debut (8/31) and his death. He also died a span of exactly 1 year, 3 days after Michael Bloomberg's birthday in 2019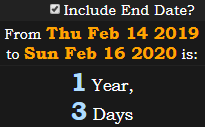 His death was 219 months after the final episode of Recess:

Bloomberg turned 77 on his birthday in 2019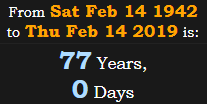 Bloomberg was born on a date with Primary numerology of 77

---
Marvin H. Davis
The main reason Jason Davis became famous in the first place is likely due to his grandfather, Marvin Davis, who was a billionaire industrialist. Notice how Marvin H. Davis has the same gematria as Michael Bloomberg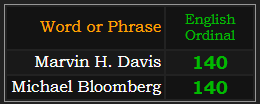 Marvin Davis was born on August 31st, or 8/31. That happens to be the same date Recess debuted on ABC. His grandson Jason died 803 weeks, 1 day (or 184 months) after he did:

---
Miscellaneous
When you add Jason Davis to the name of his character, Mikey Blumberg, you get 257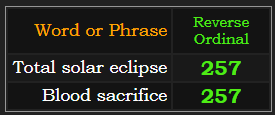 You also get this interesting value of 1,985

Jesus was the ultimate eclipse sacrifice.


Davis was born 79 days before the first day of 1985

---

1907 is the 292nd Prime number