Jay Bouwmeester Collapses on Blues Bench



The man who collapsed was born in '83
His name is Jay Daniel Bouwmeester



He collapsed on February 11th, the date written 2/11
211 is the 47th Prime number
Bouwmeester plays for St. Louis




He collapsed with 470 seconds left on the clock (7:50).
---
Eclipse Crucifixion Code
This event occurred by the eclipse crucifixion code. Fortunately, Bouwmeester is doing fine after the incident.





151 is the 36th Prime number
Jesus is the son of God – the Magic Square of the Sun has 36 squares
The name Jay sums to 36

On the date he collapsed, he was 36 years, 137 days old: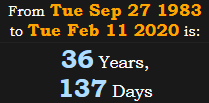 137 is the 33rd Prime number
Jesus is believed to have died at age 33

Bouwmeester collapsed in Anaheim, which is the largest city on the 33rd parallel to have 33 gematria, on a date with Standard numerology of 33



The Blues were going for their 33rd win
The Ducks currently have 33 losses (including overtime)
---
Bouwmeester's full name sums to 227, a number synonymous with the code.



---
Stanley Cup Finals
The date of Bouwmeester's cardiac episode had primary numerology of 53

This is the Blues' 53rd season
The Ducks currently have 53 points

The Blues currently have 73 points


Bouwmeester went down 730 seconds into the game

The St. Louis Blues won last year's Stanley Cup. The clinching Game 7 was played exactly 7 months, 30 days (or 244 days) after they won the Cup:


The Blues won the '19 title
244 is the gematria of nineteen

Bouwmeester wears #19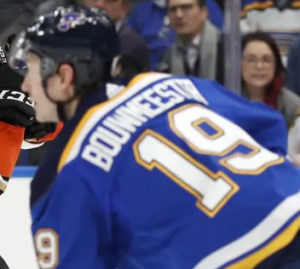 The 19th Prime number is 67


The Blues were founded in 67.




Now he's doing very well