2017 New York City Terror Attack

The date of the 2017 NYC truck attack had primary numerology of 78


---
The incident occurred 193 months after the attacks of September 11th, 2001:

The perpetrator was named Sayfullo Saipov

193 is the 44th Prime number
The original World Trade Center was inaugurated on April 4th, the date written 4/4. Saipov's Reverse gematria aligns with the Ordinal values of World Trade Center

---
The World Trade Center was brought down on the date September 11th, written 11/9 internationally. This number is found in the Reduction value of Saipov's full name:

He was a span of exactly 38 weeks after his birthday on the date of his attack: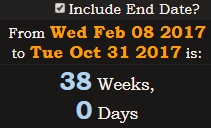 This means Saipov was a span of 101 days (or 14 weeks, 2 days) before his next birthday:


The attack was 10 weeks, 1 day after the 2017 Great American total solar eclipse: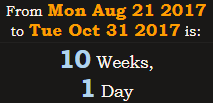 ---
Saipov's spree had standard numerology of 58


Sayfullo Saipov had just turned 1551 weeks old:

This also syncs up with the date numerology:


---
The birthday given for Saipov is February 8th, written 8/2 or 2/8

The Governor of New York, Andrew Cuomo, had been in office for a span of exactly 82 months: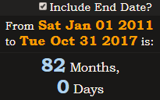 This gives Saipov primary birth numerology of 117



On the date of the terrorist incident, New York Mayor Bill de Blasio had been in office for 1399 days:

---
Saipov's February 8th birthday is the 39th day of the year:




New York's first Governor was George Clinton, born in the year '39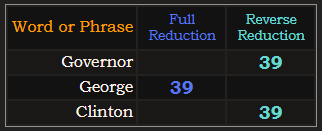 Saipov's first name has matching gematria with New York in Ordinal: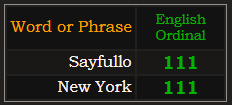 ---
The truck Saipov used had the number 19 clearly written on it.
There were 19 hijackers in the 9/11 attacks. This is a number associated with Islam. The Islamic calendar is based on the Moon, which has a 19-year Metonic cycle.

The 2017 truck attack went down at Pier 40, which cost $19 million to build, and had opened a span of 660 months, 8 days before the incident: