Mass Shooting in Back Yard in Fresno, California

Date Numerology
This shooting fell on the date leaving 44 days in the year: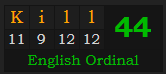 The date had primary numerology of 67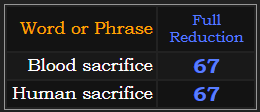 ---
The date was 11/17
1117 is the 187th Prime number
11×17 = 187
187 is the homicide code in California, the state this shooting took place in:

The Mayor of Fresno is named Lee Brand

---
Mayor Lee Brand
This story about a shooting in a back yard in California falls exactly 151 days after a California police officer was killed in a back yard in Sacramento:

That news story from Sacramento on June 19th fell 1 year, 51 days after a different Sacramento policeman killed a man in his own back yard:

Last night's shooting in Fresno was yet another clear numerical riddle in relation to the mayor of the city. This is something I have been decoding with frightening consistency this year. See these links for examples: (Link 1 – Link 2 – Link 3 – Link 4)
Mayor Lee R. Brand sums to 151 in the alphabetic order:

On the date of the shooting, and the resulting news coverage, he was 70 years, 227 days old: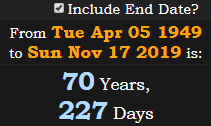 It was 12 months, 27 days before the next total eclipse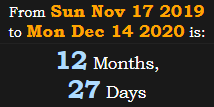 The victims had gathered to watch a football game.

---
Circle Riddle
(Alt + 227) = π (Pi)
22÷7 = 3.14
227 is the 49th Prime number
Fresno Mayor Lee Brand was born in the year '49

49 is 7×7. Brand's date of birth had numerology of 77 and 32


On the date of the shooting, the city of Fresno was 1609 months, 6 days old, and the state of California was 169 years, 69 days old:

Rather amusingly, Fresno Mayor Lee R. Brand sums to 1069 in Jewish gematria:

The word Pi is made up of the 16th and 9th letters.

Brand is Fresno's 25th Mayor. The first three digits of Pi are 3.14

The shooting fell exactly 314 days after California Governor Gavin Newsom took office:
3014 days is equivalent to 99 months, 0 days

---
2017 Fresno Shooting Relations
In April of 2017, just a few months after Lee Brand became mayor of Fresno, a man named Kori Ali Muhammad shot and killed four people during a shooting spree in that same city.

Kori Ali Muhammad also has gematria of 1078, which is found in the English value of Mayor Lee Brand, who was born on 4/5


The 2019 shooting fell a span of exactly 2 years, 7 days later: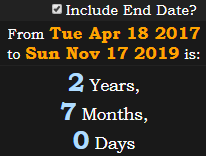 On the date of the 2019 shooting, Mayor Lee Brand had been in office for 149 weeks, or a span of exactly 1049 days:


Muhammad's shooting was 105 days into Brand's term. The 2019 shooting made headlines during Brand's 1050th day in office:

The circle is the 15th letter of the alphabet
---
Fresno, California also has overlap with mass shooting and Sunday, the day on which American football games are played.

Notice the 165 – it's being reported that the victims killed in this shooting were between 25-30 years old. 25+26+27+28+29+30 = 165.
---
Headline Gematria

The city of Fresno was a span of exactly 6997 weeks old on the date of the shooting: