Man Shot 16 Times Walks Two Miles to Hospital

This story occurred the morning of October 25th, a date with 74 and 47 numerology:

It was in the Kensington neighborhood of Philadelphia



The 47th Prime number is 211

The number forty-seven when spelled out sums to 1616. We're told the man was shot 16 times.

Today's date is 25/10. 251 is the 54th Prime number, syncing up with today's standard numerology and the gematria of sixteen times


---
Philadelphia was incorporated on October 25th, 1701, meaning today is its 318th anniversary: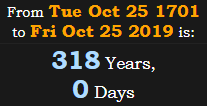 The man is said to be 27 years old.


Just yesterday, I mentioned this story from Indianapolis, whose Mayor had been in office for 1391 days. Today is also the 1391st day in office for the Mayor of Philadelphia, Jim Kenney,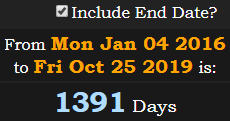 The 13th Prime number is 41
Today is 41 weeks before Kenney's birthday
The 13th Triangular number is 91

Jim Kenney is Philadelphia's 99th Mayor.