Comedian Kevin Barnett Dies @ 32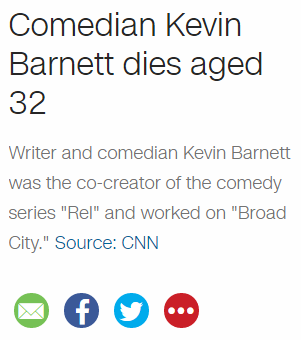 Eclipse Crucifixion Code
Kevin Barnett has 120 / 39 birth numerology, lining up with the Reverse values of eclipse

His name also syncs up with eclipse in Jewish gematria:


In this Jewish cipher, total solar eclipse sums to 704 / 74


Barnett's last full day alive was exactly 74 weeks after the most recent total solar ecipse, the Great American one of 2017: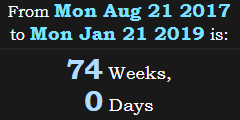 In the Gospels, Jesus is said to have been crucified under an event commonly perceived to be a solar eclipse. Kevin matches Jesus in Ordinal and Reverse, including the number 74

Barnett's last full day alive had 61 / 34 numerology:

He died exactly 5 months, 15 days after his birthday: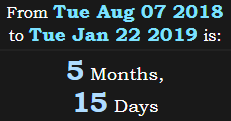 August 7th is the date that leaves 146 days in the year:


Barnett is also known for his work on Broad City

Barnett died a span of 169 days after his August seventh birthday: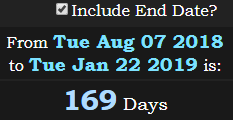 169 is 13 squared
Christ's initials are J.C.

---
Barnett was the co-creator of a television show called Rel. The main main character is played by Lil Rel Howery.

Barnett died a span of 162 days before the next total solar eclipse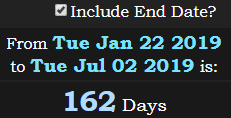 Rel's real name is Milton Howery

Barnett died in Mexico
The 69th Prime number is 347

3×47 = 141



---
Numbers of Sacrifice
Kevin Barnett died at the age of thirty-two years old on January twenty-second, the 22nd day of the year.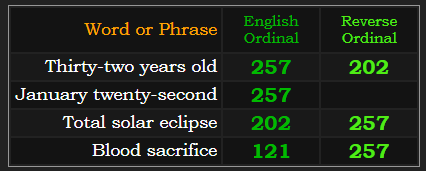 Barnett's last full day alive was 1/21
257 is the 55th Prime number
Barnett died in Tijuana, Mexico


Lil Rel Howery has a Life Lesson number of 55

Rel and Barnett also share 46 gematria with sacrifice



Barnett's death fell on a date with Full numerology of 62


In the Reverse order, Tijuana, Mexico sums to 206


Barnett died 6 months, 16 days before his 33rd birthday: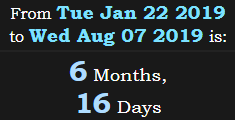 See why 33 is a number of sacrifice.

---
Rel Alignments
The show Rel has matching gematria with the numerology of the date on which Barnett passed away.



His last full day alive was exactly 17 months after the Great American total solar eclipse: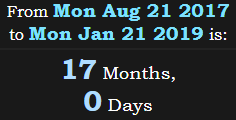 The 17th Fibonacci number is 1597
The main character is played by, who was born on the 17th of December.

Rel made its television debut on September 9th, which was exactly 135 days before Barnett died of pancreatitis



5×5×5 = 125