Russian Pop Star Emin Agalarov Cancels USA Tour

As I say all the time, the Scottish Rite of Masonry, a subsidiary of the Jesuit Order, gives us our mainstream news.

Emin Agalarov is 39 years old
The 39th Prime number is 167
Today is 167 days after Robert Mueller's birthday:
---
Emin Agalarov is a Russian pop star


In numerology, 206 represents 26
The 26th Prime number is 101

In numerology, 101 represents 11
Agalarov is 1 month, 10 days after his birthday:
11 × 11 = 121
Today's date is 1/21

---
Numbers of Freemasonry
January 21st is written 21/1 in Russia
211 is the 47th Prime number


47 degrees on the Masonic compass: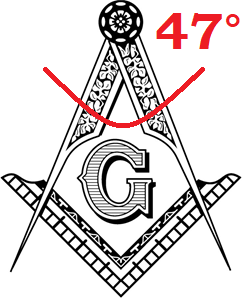 It's 211 days after the establishment date of Freemasonry



139 is the 34th Prime number
Today has a Life Lesson number of 34


Agalarov's full name is Emin Araz ohglu Agalarov

---
Name / Birthday Alignments
His first name, Emin, sums to 41 like today's Standard numerology:


He's a span of 41 days after his birthday (or 5 weeks, 5 days):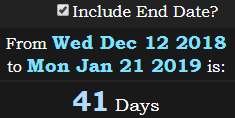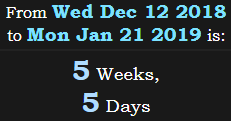 Emin's birthday is 12/12

He's 10 months, 21 days before his next birthday
Today's date is 1/21



49 is 7 × 7

Today is 7 months, 7 days (or 2 months, 21 days) after Donald Trump's birthday: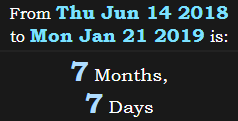 ---
Russian Independence Day

Agalarov has Reduced birth numerology of 32

Today is a span of exactly 32 weeks (or 7 weeks, 9 days) since Russia's Independence Day: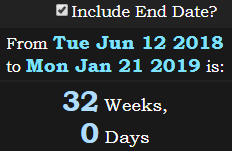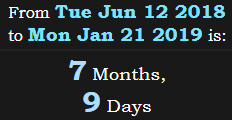 He was born in the year '79
His full name in Azerbaijani sums to 79

---
The Society of Jesus
Today is the 21st day of the year:


Agalarov's name in English has multiple connections to The Society of Jesus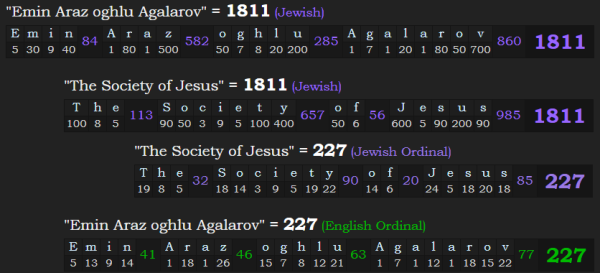 Today is 3 months, 25 days after the Jesuit Order's anniversary: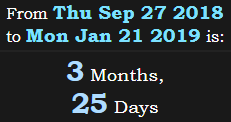 And 325 days before Agalarov's birthday:

The Jesuit Order operates through the Scottish Rite of Freemasonry at its high levels.

---
Jesus Riddle
There's also some sort of Jesus tribute here too. As mentioned above, Revelation = 121 (Ordinal) like today's date of 1/21
121 is 11 squared


Emin Agalarov is the son of Aras Agalarov, whose initials are A.A., or 1-1. He's 74 days after his birthday:


Emin could not reach a deal with Congress and Robert Mueller, who was born in '44 and is currently 74 years old.
The 74th Prime number is 373, which CNN attributed in its headline:


43 is the 14th Prime number