Green Bay Packers Fire Head Coach Mike McCarthy

This firing of Packers' head coach Michael John McCarthy a numeric ritual in relation to the number 13. The Packers' logo is a capital G, and their nickname is the Pack



This is the 99th season of the NFL


McCarthy was the head coach of future NFL Hall of Famer Aaron Rodgers, who was going for his 99th career win. Today is Rodgers' birthday.

McCarthy has Full birth numerology of 103

M = 13
Packers' President Mark Murphy fired Mike McCarthy after McCarthy's Week 13 loss in his 13th season as head coach.
He was replaced by Joe Philbin, who used to coach for Miami

10 weeks, 3 days is 73 days. McCarthy's Packers won the Super Bowl a span of 7 years, 300 days ago: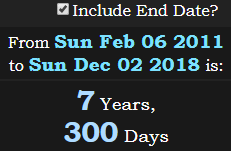 ---
Today is 103 days after the anniversary of the Great American eclipse and 10 months, 3 days after January 29th, written 1/29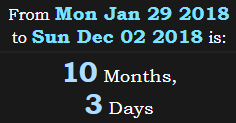 The 13th Triangular number is 91

The Packers had just lost to the Arizona Cardinals. A.C. = 1-3
The game had a total of 37 points

Notice how the Cardinals improved to 3-9


McCarthy's career in Green Bay lasted 12 full seasons, plus an additional 12 games

The Packers, meanwhile, fell to 4-7-1
He was fired 4711 days after he was first interviewed for the job:

The 47th Prime number is 211
McCarthy is 20,111 days old:

McCarthy was born in Pittsburgh, Pennsylvania


The Pittsburgh Steelers are playing tonight on Sunday Night Football, and if they lose, they will fall to 7-4-1
McCarthy defeated the Pittsburgh Steelers in Super Bowl 45


Super Bowl XLV has matching gematria with both the winning coach's full name and the game's MVP, winning quarterback Aaron Rodgers



---
The Green Bay Packers have a few connections to the number 84


The team President's full name is Mark Hodge Murphy

Green Bay's logo is a capital G, just like Masonry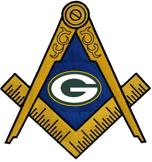 The 84th Prime number is 433

Coming into today's game against Arizona, McCarthy had 84 career losses including the playoffs.

---
143 is another significant number to the Scottish Rite.

President Mark Murphy is in his 143rd day of his age: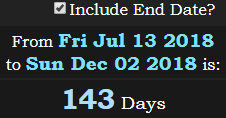 He's using Joseph Philbin to replace McCarthy


Mike McCarthy is 55 years old. Rodgers just lost his 55th regular season game.

Joe Philbin is 57 years old

---
Bonus
The Bavarian Illuminati was founded with 13 families on a date with 99 numerology. McCarthy entered the day with 221 career games coached. Mike Tomlin, coach of the Steelers, who play in McCarthy's hometown of Pittsburgh, coached is 188th regular season game on the same day.


Head Coach has the same gematria as Mike McCarthy