Possible Eclipse Sacrifice Date – December 1st
Just a couple of observations about December 1st this year. It's a date with 13 & 31 numerology:

1331 is the number that represents a solar eclipse. It's believed by many that Jesus was crucified under a solar eclipse, with fair reason.

It will be the 151st day since Independence Day in the United States: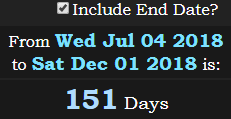 December 1st is 15 months, 10 days after the 2017 Great American eclipse: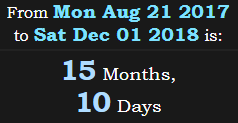 Christ's initials are J.C.

This same date duration is also 1 year, 3 months, 1 week, 3 days: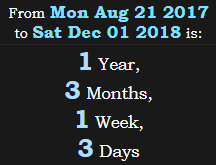 ---
In English gematria, Crucifixion of Jesus Christ sums to both 303 and 2130



December 1st is 30 weeks, 3 days (or 213 days) before the next total solar eclipse:

The date has a Life Lesson number of 24


---
First of December sums to the same as blood sacrifice and total solar eclipse in Reverse:

December 1st is written 12/1