Mass Shooting in Thousand Oaks Bar Leaves 12 Dead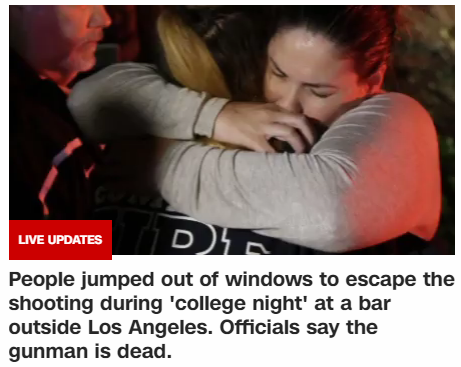 The bar was hosting college night

The name of the suspect is Ian Long

The shooting was on the date 11/7 locally

The shooting began at 11:20 pm
1-1-2 is the alternate emergency dialing code

The officer murdered was named Ron Helus

---
However, since it was already November 8th in every other time zone, and news of this is breaking this morning, that's the date I will focus on in this decode.
November 8th is written 11/8

Internationally, this date is written 8/11, matching the Satanic gematria of the bar where it happened:

California was admitted to the Union on September 9th of 1850, the date written 9/9. Borderline Bar & Grill's address is 99 Rolling Oaks Dr:

September 9th was 60 days ago (or 61 with the end date):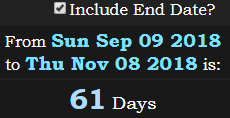 Measuring to California's next anniversary is 305 days:


---
In Reduction, shooting sums to 37 and 53
This shooting fell on a date with Standard numerology of 37, leaving 53 days in the year:




The date of this shooting at a California bar also had double numerology of 19







---
This date of the shooting at Borderline Bar had full numerology of 57…


…and Reduced numerology of 21


57 is the gematria of Scottish Rite. It's the Scottish Rite of Freemasonry organizing and executing these false flag shotings, including this one in Thousand Oaks.


Masonic and Killing both have gematria of 444


The shooting was 444 days after the 2017 Great American total eclipse:

The word eclipse sums to 192

The 192nd Prime number is 1163

---
Thousand Oaks, CA sums to 44 in Reduction




It's being said that some of the survivors also survived the Las Vegas shooting. Of course. That shooting was a span of 404 days ago: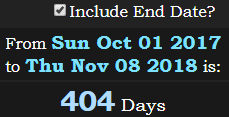 The alleged shooting occurred at Borderline Bar and Grill

367 is the 73rd Prime number



The word sacrifice sums to 133 in the Kabbalah. This is the Reverse Reduction value of both Thousand Oaks, California and Borderline Bar and Grill



---
Mayoral and Gubernatorial Alignments
The Mayor of Thousand Oaks was selected on Tuesday, December 5th of last year, which was 11 months,3 days before the shooting: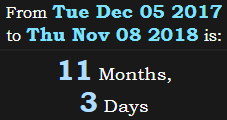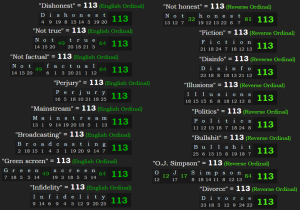 ---
Governor Jerry Brown is a span of 216 days after his birthday: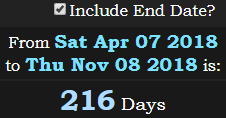 This means he's 150 days before his next birthday:


The 150th Prime number is 863


---
The name of the shooter matches the name of the city:

Remember, we just had that synagogue shooting in "Pittsburgh" = 58 (RR), "Pittsburgh, PA" = 58 (R)


The highest degree of masonry is the 33rd