Trump Supporters Claim Anti-Semitism @ Jewish Restaurant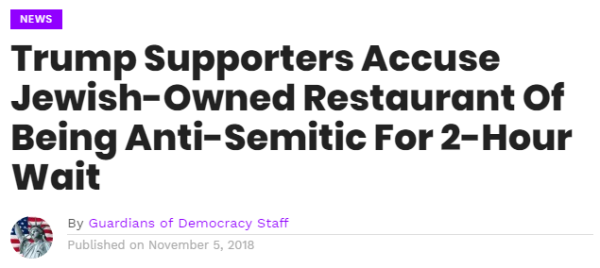 This went down at Carmine's in New York City.


The women were wearing Make America Great Again hats: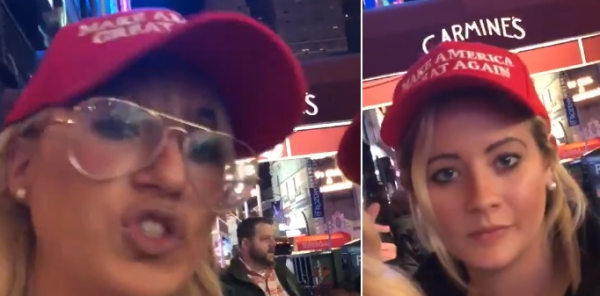 This incident was on Sunday, a date with 54 numerology:



Carmine's restaurant sums to 75, just like Trump supporters


---
Female Trump supporters sums to 117 in two primary Reduction methods, just like 2-hour wait



Carmine's issued a statement that sums to 1017 in Reduction: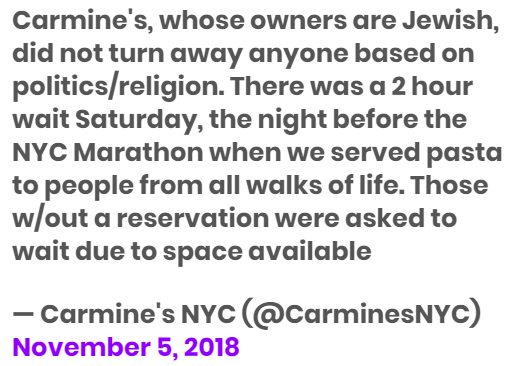 Notice the Twitter handle @CarminesNYC


---
Jews, who use a lunisolar calendar, are said to identify with the Moon


The Moon has a significant cycle called the Metonic cycle, which is 19 years in length.


Maybe just a coincidence, but this story was published by The Guardians of Democracy

It's the Scottish Rite of Freemasonry pulling the strings on both sides of all these Anti-Semitism stories.