Big Brother Wants You to Get Your Flu Shot

This story is about the young 4-year-old boy of two doctors who died on Christmas day because he didn't get his flu shot.


The boy's name was Leon Sidari

38 is commonly coded into stories abou death

---
The boy's name has more suspicious qualities:







---
Both Sidari parents were doctors. They have another son named Cameron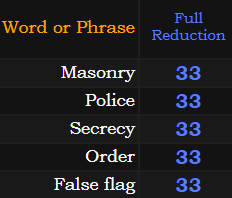 The boy was 4 years old.


The 44th Prime number is 193

It's said he died less than 48 hours after feeling sick:




---
He died 10 days before his flu shot appointment on Christmas? The number 10 is found in all this gematria:



The Sidaris have a third son named Tristan

---
It's said that 180 children have died from influenza in '18


---
Today is the date leaving 59 days in the year:

59 is the 17th Prime number


---
Headline Gematria





361 is 19×19

---
Bonus:

The 229th verse of Revelation reveals the Number of the Beast as 666



6×6×6 = 216