Leicester City Owner Believed to be on Crashed Helicopter

The owner of Leicester City is Vichai Srivaddhanaprabha
This crash occurred on October 27th, a date with full numerology of 75


Srivaddhanaprabha sums to 147 in Ordinal, matching Leicester, the football club he owned, and Thailand, the nation he's from.


Leicester and helicopter both have Reduction gematria of 57

The helicopter crash fell 159 days (or a span of 160 days) before his birthday: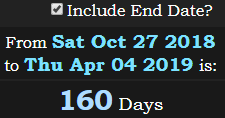 The helicopter crash occurred just outside King Power Stadium


---
Name Change and Crash Date
This is one of those guys you shouldn't trust, because he changed his name at some point. He was born Vichai Raksriaksorn

Both Raksriaksorn and Vichai Raksriaksorn sum to 89, just like October twenty-seventh



This date can be written 10/27
This number is found in the gematria of both of his names:


Internationally, it is written 27/10
Both 10/27 and 27/10?

His date of birth, April 4th, leaves 271 days in the year:

271 is the 58th Prime number
Vichai was born in '58 in Bangkok, Thailand

He was 5 months, 8 days before his birthday: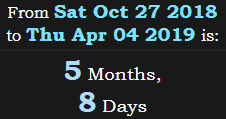 ---
Numbers of Sacrifice

October 27th was 206 days after his birthday:






The crash fell on a date with Standard numerology of 55



Vichai became a billionaire due to his founding of a company called King Power

---
Since changing his name, Vichai has 199 Ordinal gematria.

199 is the 46th Prime number


His last birthday had both 46 and 19 numerology:

His name in Reduction syncs up with the 19


His helicopter crashed on a date with Tiny numerology of 19

The 19th Prime number is 67


---
Vichai's name sums to 118 with the S exception, just like the Ordinal value of the company he founded, King Power



When it comes to killing rituals, like this one appears to be, the English Kabbalah often reveals some interesting numbers in relation to their age. In two of these three ciphers, Vichai has gematria of 221 and 222


He died in his 22,122nd day since birth: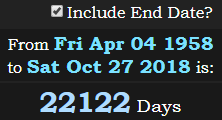 ---
Bonus:
Leicester begins with the letters l-e-i, the same found in the word lie
When you flip the word LIE upside-down, it becomes 317

Leicester plays in King Power Stadium, named after the company that Vichai founded, King Power. This crash occurred 96 days after the anniversary of its opening:



He was 3160 weeks old: