Jimmy Garoppolo Dates a 41-Year-Old Porn Star
It's feeling like the hints for a 49ers Super Bowl are TOO strong this season. We already had the death of Tony Sparano 49 days before his team opens the season against the 49ers. Now, this silliness:

Garoppolo's date, Kiara Mia, was born in the year '77

This upcoming NFL season is the 99th in its history. 99 is a number connected directly to 13 through gematria.

Garoppolo used to play for the Patriots
"New England" = 99 (O) | "Patriot" = 99 (O)
His birthday falls 9 months, 9 days after that of the porn star he dated: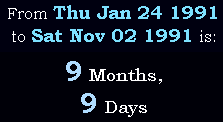 ---
Kiara Mia, was born on a date with 103 numerology:

Add the digits in Garoppolo's birthday…

Garopollo is calling the date a learning experience

The 13th prime number is 41

Kiara Mia is currently 41 years old

On the date of their….date….Kiara Mia was exactly 15150 days old:

The 13th triangular number is 91, matching the gematria of his current team, the 49ers

---
To voice her criticism of his choice in women, it was Fox 5's Britt McHenry who took to Twitter.


169 is 13×13
The 13th Fibonacci number is 233, which is the value of her name in Francis Bacon

Does a sportscaster really have any place telling a man who he should or shouldn't date? Don't you think this is a somewhat Orwellian suggestion? Consider that her birthday falls exactly 1984 days before his…

Maybe that one's a stretch………
---
Bonus: