Bus Driver Stabbed in Houston



On Wednesday, a bus driver was basically randomly stabbed in the neck. This occurred in the city of Houston, Texas.

Wednesday was a date with full numerology of 62
The date also had 42 numerology


The 42nd prime number is 181

---
March 21st was the 80th day of the year

Check out the Route number this bus was driving:

See how it says "Kashmere" very clearly?

---
The mayor of Houston is Sylvester Turner. His birthday is the same as the Jesuit Order's, 9/27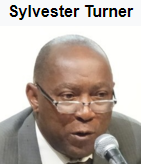 Measuring to this stabbing from the date he took office:



"March twenty-first" = 222 (English Ordinal)
"Order out of chaos" = 222 (Reverse Ordinal)
---
The driver was taken to Ben Taub Hospital. Ben is a hoax code – it's how the word "son" in Hebrew is pronounced. The man and the son are the two key hoax words.