Stormy Daniels & Trump – By the Numbers
I usually ignore Donald Trump stories, because they make me somewhat physically ill, but this one has been all over the place lately so I figured I'd do a post on why Stormy Daniels is the chosen actor for this piece of propaganda.

When Trump took office, he was 70 years, 7 months, and 7 days old. 7 × 7 × 7 = 343
Trump's birthday is 14/6


"President" =
47
(

Full Reduction

)
"Stephanie" =
47
(
Reverse Full Reduction
)
"Stephanie" =
52
(
Single Reduction
)
"Stormy" = 52 (Reverse Ordinal)
"President" =
52
(

Reverse Full Reduction

)

---
One could say Stormy Daniels is playing the role of saboteur, to sacrifice Trump's political career. Her Jewish gematria supports this:

496 is the 3rd perfect number.



---




She's got a life lesson number of 46. Trump was born in '46.








---
Stormy Daniels is obviously a character created by and for the agenda of the Scottish Rite of Freemasonry, which runs our government from its temple in Washington D.C.

"Stephanie Gregory Clifford" = 139 (Full Reduction)

Freemasonry was founded in 1717. 17 × 17 = 289. Daniels was born on the date leaving 289 days in the year



The 17th prime number is 59


The 59th prime number is 277

Her birthday falls a span of 277 days after Trump's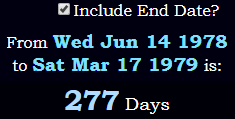 ---







---
Looking at the total duration between hers and Trump's birthdays: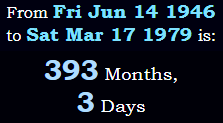 393 is frequent in propaganda for its relationship to time, particularly the Metonic cycle.


---
Good example of CNN coding on this woman:


This is news today, March 8th, written 3/8. Daniels is currently 38 years old.

"A White House taken by storm(y)" =
330
(
ALW Kabbalah
)
Remember, 13 and 33 are the key hoax codes. It's said that Daniels was paid $130,000 to stay quiet.