The Las Vegas Shooting & The Vegas Golden Knights
More evidence that the Vegas shooting was orchestrated by the Judeo-Masonic New World Order, the same criminal organization that's running professional sports.
The city of Las Vegas, which had just endured the worst mass shooting in U.S. history, got a new National Hockey League franchise in 2017. This happened to be the 101st year of operation for the NFL.
Think about the date of the Vegas shooting – 10/1
The Vegas Golden Knights played their first home game on 10/10
These days are 9 days apart and both reflect an 11 in numerology (zeros dropped)
The shooting was @ Route 91 on 10/1
This is a reshuffling of the same numbers in the date 9/11/01
---

Their inaugural home game was played on October 10th


The NHL season began on October 4th



The Vegas Golden Knights are coached by GerardGallant, whose birthday is September 2nd. The date is written as 9/2 in the U.S. and internationally as 2/9


---



Their first home game fell on a date with 57 numerology

The Vegas shooting was a Yom Kippur ritual.

This was reflected in Gallant's age on the date of their inaugural game: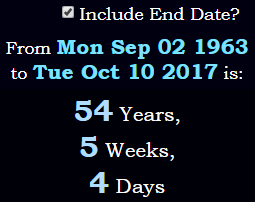 ---

The 46th prime number is 199








---
38 is another number heavily-coded into sacrifice rituals

Coach Gallant was 38 days after his birthday on opening night in Vegas
The 38th prime number is 163

---
Another number you can't ignore is 134




Coach Gallant is from:

The Golden Knights' first ever goal was scored by James Neal during their opening road game on 06-Oct-2017. He was 33 days after his 30th birthday.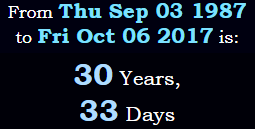 His birthday is September 3rd. This means the first home goal was scored by a player born on 9/1, the coach was born on 9/2, and their first franchise goal was by a player born on 9/3.
"Vegas" = 487 (Trigonal) | 487 is the 93rd prime number